Why Do Injured People have to pay back Health Insurers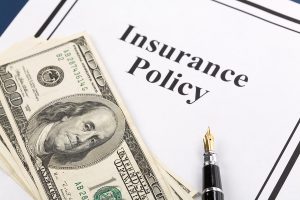 One of the hardest concepts for my personal injury clients to understand (and frankly myself as well) is that when I settle their case they have to pay back the health insurer out of their settlement the money the health insurer paid for their medical treatment. For instance I was negotiating a Fort Myers/Cape Coral personal injury case with the insurance company adjuster when he asked me how my client was going to pay the rather larger health insurance lien. I just laughed and told him it was my problem not his. I also told him when I first started doing personal injury twenty-five years ago the health insurer never expected to be paid back from money from a personal injury settlement. After all isn't that what you pay premiums for? He couldn't believe it and said of course they should be paid back the money they paid for the medical treatment otherwise our health insurance premiums would go sky high. I told him, as a small business owner for the past 10 years paying health insurance for my employees, my health insurer never  lowered its premium during all those years  and in fact increased it routinely 10-20% every year regardless of a good or bad economy and even though during those years they insisted on being paid back from all personal injury settlements.He did not have a comeback for that and since his company was paying for his own health insurance I am sure he could care less; I wonder how he would see things differently if he had to pay for his health insurance out of his own pocket and then have an accident and have that health insurer say we want a portion (and often times a large portion) of your settlement. Call Smith P.I. Law Firm if you are in an accident so we can make sure you receive the compensation and respect you deserve.
239-673-8991
Domenic's Cell: (239) 770-3697
Mark's Cell: (239) 910-1438
Why hire a board certified trial attorney?
Not all personal injury, wrongful death, property and contract disputes, insurance claims, and real estate foreclosures end up in court, but it is impossible to know which litigation will go to trial, and the process can seem daunting.
A Board Certified Civil Trial Attorney has been recommended by peers and judges for this special designation, and has successfully passed an arduous written exam to earn the certification. In fact, according to the Florida Bar web site, there are only two Board Certified trial attorneys in the entire city of Cape Coral.
Board Certified Attorneys are especially well prepared to be your advocate throughout court proceedings because of our acquired knowledge, experience and dogged attention to detail. We have to be able to command attention and speak persuasively with an understanding of courtroom dynamics. In a situation where one mistake can mean the difference between a positive or negative outcome, a board certified civil trial advocate like Smith & Valentine Law can ensure that your legal rights are well protected.
How do I choose the right Attorney?
What was your impression after meeting with a prospective attorney for the first time?
Did the attorney have enough experience and education to make you feel confident in their abilities?
What is the attorney's area of expertise? Does it align with your situation?
Did the attorney understand your concerns?
Did the attorney clearly explain the law related to your potential lawsuit?
Were you treated in a professional manner?
How did you learn about the attorney? Were you referred by a friend, relative or business contact or were you motivated by a TV or phone book advertising?