Injured? We're In Your Corner.
Millions Recovered For Our Clients!
Cape Coral / Fort Myers Personal Injury Attorneys
Our Cape Coral / Fort Myers Personal Injury Attorneys Fight for Your Rights!
Our goal is to ensure victims of accidents due to the negligence of others are protected by the law. We work closely with every client to ensure each case is handled professionally. Whether you are concerned about injuries sustained in an auto accident or unintentional tripping injury, or if you suspect wrongful death related to a family member or loved one, you want to know that every avenue is pursued in protecting your rights.
Talk to a Personal Injury Attorney Now!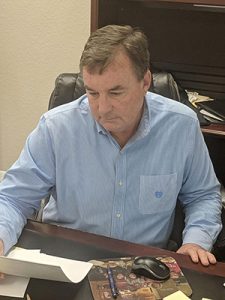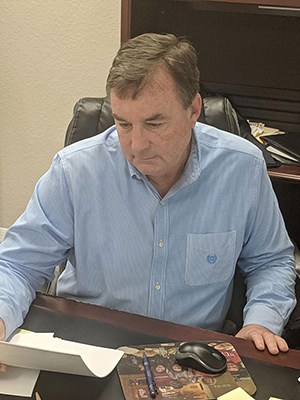 Mark worked with me for more than two years after a personal injury. 4 surgeries, countless hospital stays, and when it's finally over, I got treated fairly while being protected from opposing counsel. Medical bills are all paid and I'm well on the road to recovery! I'd recommend Mark for ANY personal injury case. He'll fight for you when you can't fight for yourself.
Highly recommend. Dominic and his team always answered any questions I had. He was very detailed with every step of the process. His office team was very polite and friendly. Would use them again.
Mark Smith is a seasoned attorney who strongly advocates for his clients. A professional and caring attorney with a strong work ethic - that is Mark Smith. I highly recommend Mark and his law firm.
Great personal attention. Just settled my case. I would recommend Mark and Dominic for anything you need.
Dominic Valentine was my lawyer for my car accident. I've never had an accident before so this was my first. I called Dominic told him what happened. And that was the end of it. He took care of everything for me. He kept me informed. I was very pleased. And the ladies in his office are professional and friendly . Thank-you for making something scary to feeling at ease.
Highly recommend top in lee County
the Best attorney and was really nice
Best lawyers in town...treated me like family.
The best lawyers in town . When your at the worst there at there best ...
They are caring and kind and explain every detail to make sure you understand whats going on with your situation they are amazing and the best lawyer we have ever dealt or have had the pleasure of comming in contact with my husband and I highly recomend hiring them if you need help
Absolutely best experience with a personal injury lawyer. This was my first accident in all my life and I just need to thank Smith & Valentine Law for all their assistance after my accident, nothing short but amazing quality of work. Will 100% be recommending to anyone one I know in an accident or personal injury case. Thank you all so much again. Absolutely amazing.
Great team...very professional...glad I called them.
These guys don't stop till amazing things happen.
Mr. Valentine went above and beyond with my case. I am very pleased with his professionalism.
Awesome representation! I have no complaints, great service, professional. Got the job done, very satisfied with outcome.
Both Dominic and Mark were fantastic...readily accessible, very kind and clearly competent. I appreciate the personal connection with which their law firm conducts business. They genuinely care about their clients. The entire staff is warm, welcoming, and efficient. I highly recommend Smith and Valentine as your personal injury legal navigators.
They were professional, proactive and kind.
Domenic is the man with the plan best lawyer I have ever delt with my entire life. I would recommend him for anyone. He is the best!!!!
We couldn't be more pleased with the results. They worked hard to get us a nice settlement!!!
Great lawyer...works hard
Mr. Valentine is an amazing lawyer who was able to help me settle after an accident so quickly! I'm very happy with Smith & Valentine Law!
This law is awesome....took care of everything for me ...highly recommended
Very helpful...very compassionate...and reliable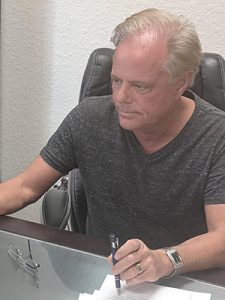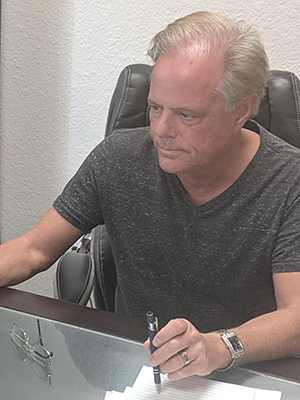 Attorney Domenic Valentine
What lawyer gives you his cell phone ? and then answer's it ? not many except Domenic Valentine who is not only a great laywer but a better person! Domenic helped me with a car accident and I was very pleased I can not say enough just awesome! Gene
Dominic and his team were incredibly helpful and resolved my case quickly. They made the process very easy and always made me feel like a top priority. Honest and informative and they were always available to answer questions. I highly recommend! Thank you for all your help team Valentine!!
Domenic was great! After my car accident he was very helpful in making sure my bills we handled and that I was compensated for my injuries. He made the process smooth and answered any questions I had in a timely manner! Highly recommend his practice!
Great experience. Great advice. Nice settlement.
Smith and Valentine did a great job handling my case. Even though I personally know I can be a bit extra, he and his staff did great. Very happy with the results.
The best of the best. Dominic Valentine is a 1st class professional that leads his team by example. The firm is amazing, providing both outstanding results in all matters and compassion for the client. The firm is a genuine team ,motivated by a spirit of achievement and excellence with a genuine interest in the best interest of their clients. Totally wonderful communication skills with the team and you as a person are well taken care of by Dominic and his team.
Settled my car accident case with injuries quickly and got me a little extra $ for my troubles. Was my first time hiring a lawyer. I was glad I did. Took some of the stress of the ordeal off my shoulders. I recommend giving him a call.
This law firm is outstanding! In my experience they are everything you would want in a law firm. Not only do they know their stuff, but the personal attention they give is off the charts. Do yourself a huge favor, if you're looking for the right law firm to help you out......go in and meet with them and see for yourself.
Wow they did a awesome job on my case Thank you so much. ❤️Michelle Dutcher
Domenic provided excellent representation...I am happy that I didn't choose one of the larger firms because I know that I would not have received the same personal attention ... unfortunately the person who caused my injury had minimal coverage but at least Domenic got me the policy limits... I recommend him highly.
Helped settle an accident case, went very smoothly. No complaints. 🙂
Domenici represented me for my car accident....he was amazing...highly recommended.
having domenic valentine as my lawyer was a great experience. he was very professional and went above and beyond to help get my family's case resolved quick and easy he goes out of his way to make sure everyone is satisfied, he is very great at communicating and does his best to get you the best offer ! he is a great person to have on your side in times of need . very great lawyer !!! HIGHLYYYY RECOMMEND !!!!!!!!!
I contacted Domenic Valentine and he answered my call and questions within an hour. He was extremely professional and explained in detail the concerns I had. So impressed with this firm and quick response by this attorney.
Mr Valentine is a truly honest attorney. He helped when we were in a car accident and was honest and straight forward immediately up front...great person..u go in as a client anf leave as a friend...
I was represented by Domenic Valentine, he was amazing, definitely will recommend him. The staff was amazing as well!!!
The best law office I have ever done business with! Customer Service is above and beyond . I received more from my case than I ever thought I would . This attorney really cares about his clients.
If your are looking for a lawyer who listen and understand your situation ... talk to Domenic. He ist awesome and one of the coolest lawyer around.
Great lawyer very fast and fair friendly staff that makes you feel at home !
The scourge of texting and driving will, it seem, catch up to all of us as it did my wife and I. My truck was totaled by a young lady (20 year old) too busy to pay attention to my making a left turn. Being new to SWF, I had to rely on the comments found here and I am glad that I did. Dominic and the team did a great job helping us to get the medial resources we needed and the retribution deserved. Along the way, I found a fellow motorcycling enthusiast as well. I highly recommend him and the firm.
mr valentine and his firm provided excellent legal representation for my automobile accident. he truly cares about his clients and was always available to speak with me when I had questions and concerns and eased my worries and concerns. mr valentine settled my case for a good amount and helped me receive what I deserved and not for what insurance companies think you deserve, which is nothing. I am so very happy and thankful to him and his staff for being there for me and helping me through this hard time i recommend him to everyone family and friends. he deserves 10 stars linda k
I absolutely LOVE Mr. Valentine and his work ! He got me a pretty hefty settlement right before Christmas and couldn't have done more on time being that I am also pregnant with twins ! Extremely grateful for this firm !!!!!! My experience was easy and smooth sailing the whole way thru !! Absolute 5 star rating !! Thank you !
Dominic was amazing when handling my accident case. I could not have asked for a better experience. Everything was fast and smooth. I would definitely recommend this Law Firm to my family and friends and anyone else needing an attorney! Everyone at the law firm are very sweet and caring people!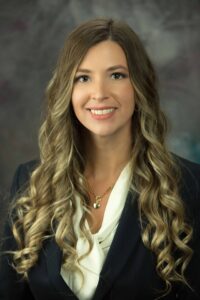 Attorney Marylynne Leblanc
Why hire a board certified trial attorney?
Not all personal injury, wrongful death, property and contract disputes, insurance claims, and real estate foreclosures end up in court, but it is impossible to know which litigation will go to trial, and the process can seem daunting.
A Board Certified Civil Trial Attorney has been recommended by peers and judges for this special designation, and has successfully passed an arduous written exam to earn the certification. In fact, according to the Florida Bar web site, there are only two Board Certified trial attorneys in the entire city of Cape Coral.
Board Certified Attorneys are especially well prepared to be your advocate throughout court proceedings because of our acquired knowledge, experience and dogged attention to detail. We have to be able to command attention and speak persuasively with an understanding of courtroom dynamics. In a situation where one mistake can mean the difference between a positive or negative outcome, a board certified civil trial advocate like Smith & Valentine Law can ensure that your legal rights are well protected.
How do I choose the right Attorney?
What was your impression after meeting with a prospective attorney for the first time?
Did the attorney have enough experience and education to make you feel confident in their abilities?
What is the attorney's area of expertise? Does it align with your situation?
Did the attorney understand your concerns?
Did the attorney clearly explain the law related to your potential lawsuit?
Were you treated in a professional manner?
How did you learn about the attorney? Were you referred by a friend, relative or business contact or were you motivated by a TV or phone book advertising?